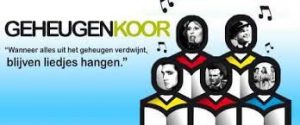 ROSSUM – Het geheugenkoor Bommelerwaard, zoals dat vorig jaar is gestart in verpleeghuis "Het Zonnelied" in Ammerzoden, heeft een vervolg gekregen in Rossum.
Twee maal per maand wordt er in de "Vaste Burcht" op woensdagmorgen gezongen, onder leiding van An van Tuijl.
Het geheugenkoor is opgezet voor mensen met geheugenproblemen of beginnende dementie.
Ook al heb je soms wat last van geheugenproblemen, dan kan het zingen nog heel goed gaan.
Door zingen komen er ook weer herinneringen van vroeger boven.
De nadruk ligt op gezelligheid, niet op perfect zingen.
Partner, familie en vrienden van een deelnemer zijn ook van harte welkom.
De kosten bedragen € 3.50
(Dit is inclusief koffie en thee)
Voor informatie of aanmelding neem contact op met de "Vaste Burcht" in Rossum
Telefoon 0418-664664 of per mail, via kbesseling@stmr.nl.
Op de volgende data bent u van harte welkom, om samen te zingen:
9 januari 2019
23 januari 2019
6 februari 2019
20 februari 2019
6 maart 2019
20 maart 2019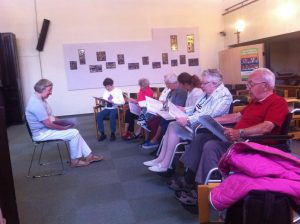 Als je zou zingen, zou je het dan nog weten?
Als je zou zingen, zou je het nooit vergeten……